Welcome to Marldon (Maple Leaf) Bowls Club
end of hidden -->
We are open for the 2022 Summer season.

We are providing free taster sessions for new bowlers on Sundays at 10am, contact Ray (see Contacts page) to find out more if you think you might be interested.


We have a fairly full fixture list which you can see by going to the fixtures page. If you are a club interested in playing a game at Marldon, please contact our fixture Secretary using the "Contact us" page.

The selection books are in Captains' office at the club so members can put names down if they wish to be considered for selection for upcoming games.


---
MARLDON FOURS OPEN TOURNAMENT - Sunday 7th August 2022
After two years absence, we are now ready to take to the green once again for another fun day!!

First Prize - £200 Second Prize - £120 Third Prize - £72

A team consists of two ladies and two men.

The entrance fee is £50 per team and this will include a free lunch and a desert.

The first game will start at 09:30am

If you are interested in entering a team, to reserve your place or have any questions, please do not hesitate to contact either Fran (01803 872472) or Anne (01803 555321).
---
Consult the news or events pages to see what is happening off the green.
---
If you are new to bowls, or a bowler considering joining us then please visit our Membership page.

We are running sessions for new bowlers each Sunday morning this season.

Read more about us below the sponsor panel. or follow the links at the top of the page.....
---
Marldon Bowls Club was founded in 1987 by a few dedicated villagers who wanted a bowls green. You can read more about us and our development on the About Us and Facilities pages. Go to News page for latest news and Events page to see forthcoming events (other than fixtures, which will be on fixtures page)
Marldon Bowls Club welcomes new and experienced bowlers into its Membership. For anyone who wants to try out the game for the first time we can help with free, uncomplicated coaching sessions to introduce you to to the game of bowls and special membership rates. Read more on the Membership page or send an email to secretary@marldonbowlsclub.co.uk and we will contact you to tell you how to get started.
Situated in the beautiful Devon countryside close to Torbay, Torquay, Paignton & Brixham, Marldon Bowls Club offers an ideal location and friendly welcome for a game of Bowls. We enjoy meeting and playing against touring teams who are staying in the Torbay area.
Read more on the Bowls Tours & Facilities pages.
The Club has a busy schedule of fixtures with four Men's, a Ladies' and two mixed League teams as well as playing in friendly matches against local teams and touring clubs/teams. See more on our Fixtures and Results pages.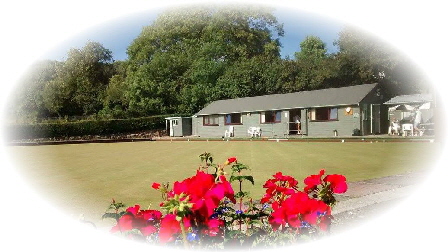 ---
Last updated 29th June 2022.
---